Articles by " Adam"
The weather may be gross, but it has nothing on KU!  We'll set you up so sweet for Valentine's day that you'll literally be in a sugar coma until March!  Don't get all hung up on V-day, though!  There's plenty of other great stuff happening this month!  Click READ MORE to find out what's going on!
There may not be a more ubiquitous creature than the dragon in the whole of human mythology.  Dragons appear in folklore from a multitude of cultures from several thousand years B.C. into the Middle Ages and even later.
There are several possible reasons for this phenomenon.  Anthropologist David Jones suggests that dragons contain features from a number of creatures that people are biologically programmed to fear (snakes, big cats, and birds of prey) and they feature widely in human mythology because of these shared instinctive fears.  I think it's more just because dragons are freaking cool.
Dragons also feature heavily in contemporary literature, and they seem to only be growing in popularity.  In the early 20th century, there are a few significant dragons featured in literature, but by the end of the 20th century and into the 21st there's a huge boom in literary dragons.  Another curiosity is that dragons have gone from being depicted as villains (in many cases as evil incarnate) in Western literature to the opposite extreme in recent days.  Current well-known dragons across many media are decidedly heroic.  (Saphira and Toothless come immediately to mind.)
Anyway, back to the freaking cool thing.  Dragons rock.  They're big and imposing and they have wings and they breathe fire!  What could be cooler than that?  Oh yeah, they're cunning.  Well established as the coolest personality trait.
As usual, there are several pages worth of information that I could give you about dragons and how great they are, but as usual I'm going to encourage you to do some research on your own.  Here are some links to help you!
Go here for Wikipedia's Dragon page.  Very interesting info.
Go here for the fan site of Anne McCaffrey's Dragonriders of Pern series.
Here's another picture of Toothless.  You should definitely see How to Train Your Dragon if you haven't.
A while back, I talked to you guys about "I Love to Write" day, so I don't need to go over my love of writing with you again.  Suffice it to say that my fountain pen collection is steadily growing and that I use almost every one of my pens.  (Except a couple of the vintage ones that aren't working right now.)
Universal Letter-Writing week is January 8th through the 14th and is the perfect time to fall in love with writing again.  Sending snail mail to people is really incredibly charming.  I know because I do it all the time and everyone is constantly charmed.
 Except for that second picture is a total lie.  It's never hard work.  That's the great thing about sending someone a letter.  It's really easy.  Astoundingly so, if you think about it. The mail service is ridiculously good.  I really think that the whole information age would not have been possible without the postal service.  Without the idea in our heads that we could be connected so easily, no one ever would have thought to make it even easier with the internet.  That's right.  The fact that you're reading this blog right now was made possible by the efforts of literally countless people over the entire history of the written word.  (The earliest known iteration of a postal system was used by the Pharaohs of ancient Egypt around 2400 B.C., but the practice of using the written word to transmit messages between people is far older (obviously), since that's the point of writing in the first place.)
So in honor of the history of basically the whole human race and in celebration of our ability to connect with one another from almost anywhere in the whole entire world, write at least one letter this week.  Seriously, it's charming as hell.
All the cards at Kards Unlimited are excellent, and the blank note cards from Peter Pauper Press are no exception. I've written on them with a variety of fountain pens and ballpoints as well as a number of markers including Sharpies. Without exception, writing on these note cards is a pleasurable experience. The card stock is smooth without being glossy; ink dries on it quickly and does not bleed through except with a broad point Sharpie.
These note cards come in a variety of gorgeous designs appropriate for a ton of personal correspondence. Thank You designs are also available. Come down and check them out! If you're a fan of hand-writing notes, I guarantee you'll love these note cards.
So. Here's the deal about Twelfth Night. When it was instituted, back in the day, convention dictated that a day started at sundown the preceding day. In much the same way and for much the same reason as the Jewish Shabbat starts on Friday evening, Twelfth night traditionally was the night of January 5th, i.e., the night before the Twelfth Day of Christmas (yes, like from the song.)
However, modern practice celebrates Twelfth Night as the night of Epiphany, that is, the night of January 6th.
Here's the rub, though.  Christmas is December 25th, so if you count twelve nights from there, the night of January 5th is the "twelfth night of Christmas."  Unless, of course, Christmas eve counts as the first night of Christmas, which maybe it should, if we're doing the whole evening before thing.
In short, this is a confusing day.
I'm sure you all remember how great Tolkien week was.  So great, you guys.
This week is much less important.  It's just a week.  However, today is Tolkien's birthday.  As it seems with all British writers of the former half of the 20th century, Tolkien led an incredibly fascinating life and I recommend that you look into it in a serious way.
Over his long life, Tolkien's works included famous novels in high fantasy and much less famous but widely regarded works of literary criticism and translations of several important literary works into English.  Tolkien's translation of the Middle English story of Sir Gawain and the Green Knight which he worked on with E.V. Gordon was an academic standard for several decades.
Tolkien's life also included an epic romance.  (Again, surprisingly common in famous authors.)  Tolkien met his future wife, Edith, in 1908 at the age of 16.  At one point, he was forbidden from seeing her until he was 21 because she was Protestant (I love romances where they overcome religious differences!) but on his twenty-first birthday he wrote her a letter in which he proposed marriage.  They got married even though she'd already agreed to marry someone else.  I'm telling you.  Epic romance.  They were married more than fifty years until Edith died in 1971.
That's about enough of a history lesson, I think.  I'm just saying, Tolkien's birth and life are worth celebrating even now.  Also, I'm just really into Tolkien.  So maybe that's it.  Either way.
Drink a toast to J.R.R. today.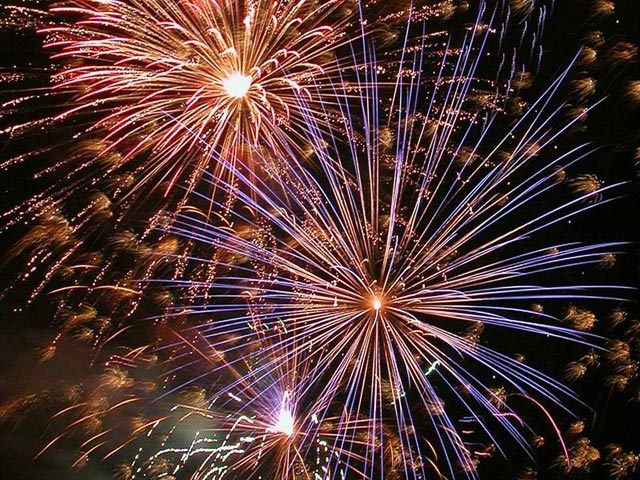 January! The first month of the year! The month when it all begins! Like November and December, January is pretty dominated by one huge holiday. Unlike those other two, though, January's big day is in the beginning of the month. New Year's Day is the big moment in January; after that the whole month is just cuddling and trying to stay awake.
Or is it? Click READ MORE to find out what other exciting things are happening in the first 31 days of 2013
Happy Thanksgiving!
Needless to say, Thanksgiving is one of my favorite holidays. Because duh. I don't know if you guys know this about me, but my family is pretty serious about food. Like, we have 14 people over (this year. Sometimes more.) and we have about a dish per person. Not to mention desserts. Six different options. Because why not? Pecan pie, Cranberry-apple pie, Chocolate Cheesecake, Pumpkin pie (duh), Apple Crisp, and Cheesecake Brownies.
For real, though. It's hard to beat turkey and wine. Also turnips.
It's hard to get serious about Thanksgiving without sounding like a total sap, so with regard to the genuine, emotional aspect of the holiday, I'll just say that it's important to appreciate all one has in life on this and every day.  I think the really important part of Thanksgiving for most people is tradition. More than any other day, the events of Thanksgiving almost always have a preordained quality. We go to a certain place, we see specific people, usually the same people every year, we eat special foods. Thanksgiving reminds us that no matter what happens over the course of the year, there's a home base; a place to go and remember the simple joys of life. Good food, loving company, and a sense of home.
Happy Thanksgiving everybody. Hope it's a great one.