Articles by " Jessi"
July 24th is Nation­al Tequi­la Day, you guys! Instead of bor­ing you with facts about the liquor (like how it's made from the blue agave plant, how it is often between 76–80 proof but in some instances can be as high as 110 proof, etc), I'm going to try a lit­tle exper­i­ment. You see, it's been a few years since I've actu­al­ly had tequi­la. I don't remem­ber much of the night (as is the case with most peo­ple who drink too much tequi­la), though I'm pret­ty sure I made quite an ass of myself (again, com­mon side effect). In the inter­est of sci­ence, I have self­less­ly vol­un­teered to do a lit­tle research in the true effects of tequi­la. Main­ly, I'll just be quaffing the liquor and tex­ting about it. FOR SCIENCE!
8:20 pm Shot #1 : This shot was straight up. Ugh. I won't be mak­ing that mis­take again. Like I said, it's been a while, total­ly got the tequi­la shiv­ers. Why do peo­ple drink this stuff? I think my next one, I'll do that whole salt/lime thing.
8:22 pm : My tum­my does feel nice and warm, how­ev­er.
8:42 pm Shot#2 : Ok, I'm real­ly not feel­ing any­thing, besides the whole warm tum-tum. Time for anoth­er shot. This time I'll do the salt/tequila/lime thing.
8:43 pm : Ok, that wasn't as bad as the first go.
8:55 pm Shot #3 : Wait a sec, or was I sup­posed to do it salt/lime/tequila? Guess I'll just have to have anoth­er.
9:03 pm : Hold on… or is it that you put the lime in the coconut and drink it all up? Wait, do I need a coconut? Do I even HAVE a coconut? I think the cor­nerr store has them. I'll be right back.
9:21 pm : Coconuts are hard to open, you guys. My floor is all sticky.
9:28 pm : Hey, remem­ber in Mon­thy Python's Holy Grail when they used coconuts to make horse hoof sounds?
9:36 pm : Ok, the neigh­bors com­plained about my imag­i­nary horse. I named him Fred, btw. The horse, not the neigh­bor. Neig­bors name is Adam, noice guy. HEY, I WORK WITH AN ADAM! I'M GOING TO TEXT WORK ADAM TO SEE IF HE KNOWS MY NEIGHBOR!!!
9:38 pm : He does not
9:42 pm Shot #4 : In mem­o­ry of Fred, I think it's time to do anoth­er shot! I miss you Fred, you were a good horse.
9:52 pm : You know what I love, you guys? Pota­to chips. BEST. THING. EVER.
10:03 pm : My face is numb.
10:08 pm : You know what's a real­ly great idea? Imma gonna text my ex, I'm sure he'd want to hear from me!
10:10 pm : No responze. Im going text him again.
10:13 pm : May­be my texts arent work­ing. I'm going to call him.
10:16 pm Shot #5 : Boy, some peo­ple can be quite rude. Screw em, time for anoth­er shot.
10:27 pm : Whay is me floor sticky and why do i have a coconut?
10:43 pm Shot #6 : U know what, guys? i <3 u , you r teh bestest. DA BESSSST! I raize my glass to u.
10:59 pm : U knw wht fealz gud, u guyz? The car­pet. ON MY FACE. I waz sit­ting in da chair & sum how end­ed up of teh flooor. Itz soooooo soft, u guyz!!!!!
11:06 pm : Roomz all spin­nyz.
11:13 pm : I hate u, tequiala. I hatez u sew much.
11:22 pm : Im sor­ry, teqwuila, Idon­tha­teu. please­make­room­stop­spin.
11:31 pm : Izsosleep­y­ses. flor­fealz­sogudsssssssssssssssssssssssssssssssssssssssssssssssssssssssssssssssss
ssssssssssssssssssssssssssssssssssssssssssssssssssssssssssssss
ssssssssssssssssssssssssssssssssssssssssssssssssssssssssssssssss
ssssssssssssssssssssssssssssssssssssssssssssssssssssssssssssssss
*edi­tors note: At this point it Jes­si was found asleep, cud­dling a coconut.
The Dude. Dud­er. His Dude­ness. El Dud­eri­no (if you're into the whole brevi­ty thing).
Today is the birth­day of one of screen's best char­ac­ters, The Dude. We here at Kards Unlim­it­ed adore The Dude. We try to fol­low his exam­ple: we abide, we can make some mean white rus­sians, we enjoy bowl­ing so much that we even dream about it. (Ok, that last one was just me. Did I ever men­tion that I used to bowl in a league? That I have my own engraved bowl­ing ball? Oh yeah, baby… I was queen of the lanes!
"How much does KU love The Big Lebowski, and The Dude in par­tic­u­lar?", you may ask. Check out the shirts we car­ry: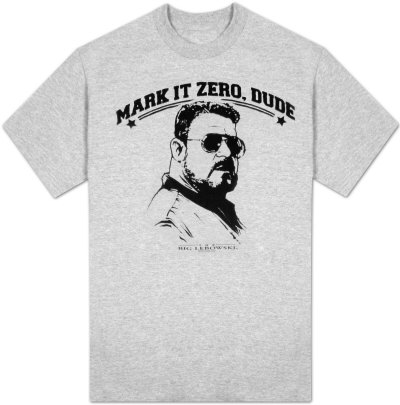 How does one live by the way of The Dude? Check out this page to learn all you need to know about Dud­eron­o­my. It's pret­ty freak­ing awe­some. You can even be ordained a Dudeist Priest!
I'm gonna keep this short and sweet because I know the Dude would appre­ci­ate it, man. Hap­py Birth­day, Dude. If you keep abid­ing, so shall we.
One of the best end­ings out there. I'm just going to leave this here.
Today is the birth­day of a great man, a hum­ble man, a whiskey man. I'm talk­ing about a cer­tain Mr. Jack Daniels.
There are 4 types of Amer­i­can whiskey:
Bour­bon - which is sweet, most­ly made from corn. (Wild Turkey, Maker's Mark)
Ten­nessee - much like bour­bon, but fil­tered through char­coal before bot­tling. (Jack Daniels)
Rye — made from rye. Spicier, but a lot like bour­bon (Old Over­holt, Rit­ten­house)
Blend­ed — a mix­ture of whiskeys and neu­tral spir­its (Kessler)
Not to men­tion Cana­di­an, Irish, and Scotch whiskeys. I could get into a spirit­ed debate over which whiskey is the best and weigh the pros and cons of each… in fact, the last time I was at the bar, I had just such a con­ver­sa­tion with a com­plete stranger (I still stand by the fact that he was wrong, I was right). How­ev­er, I won't do that here. This is a cel­e­bra­tion of whiskey in gen­er­al and one man whose whiskey is the best sell­ing whiskey in the world. Not to men­tion the fact that Jack Daniels has made head­way into the culi­nary world, with some pret­ty awe­some recipes. (BBQ ribs with Jack = out­ta this world)
When at a bar, most peo­ple order Jack as a mixed drink: Jack and Coke, Jack and Gin­ger, Lynch­burgh Lemon­ade, Whiskey Sour, Mint Julep… etc, etc (Fyi, you can find those recipes here). If you're in col­lege, you can bet you'll be doing shots of Jack at some point. If you're a hard-core Jack fan, you'll take it neat. I prefer mine on the rocks… more like on the rock as I only like to cool it slight­ly.
We here at KU love our whiskey… actu­al­ly all liquor in gen­er­al. You should real­ly check out our bar sec­tion.
I say today grab some Jack, whether it be Black Label or Sin­gle Bar­rel, and raise a glass to the man who start­ed with a bar­rel and built an empire.
.… .. / — .… . .-…-.-.- / .. ..-. / -.– — ..- .—-. .-. . / — .-. .- -. … .-.. .- — .. -. –. / — .… .. … –..– / -.-. — -. –. .-. .- — ..- .-.. .- — .. — -. … .-.-.- / -.– — ..- / .- .-. . / — -.– / -…– / -… . … — / ..-. .-. .. . -. -.. .-.-.- / -.– — ..- / .- .-. . / .- .– . … — — . / .- -. -.. / -.-. — — .–. .-.. . — . .-.. -.– / … .–. . -.-. .. .- .-.. / .- -. -.. / .. / .-.. — …- . / -.– — ..- .-.-.- / .. .—-. — / … ..- .–…-. / … . .-. .. — ..- … .-.-.- / -.– — ..- / .- .-. . / — .… . / -… . … — / — .… .. -. –. / . …- . .-. / .- -. -.. / -.. — -. .—-. — / .-.. . — / .- -. -.– — -. . / — . .-.. .-.. / -.– — ..- / -.. .. ..-. ..-…-. . -. — .-.. -.– .-.-.- / .. ..-. / .. / .… .- -.. / .- / ..- -. .. -.-. — .-. -. –..– / .. .—-. -.. / — — — .- .-.. .-.. -.– / .-.. . — / -.– — ..- / .–. . — / .. — .-.-.- / -.-. .… ..- -.-. -.- / -. — .-. .-. .. … / — .… .. -. -.- … / -.– — ..- .—-. .-. . / .- .– . … — — . / — — — –..– / .- -. -.. / -.-. .… ..- -.-. -.- / -. — .-. .-. .. … / .. … / .- / .… .- .-. -.. / — .- -. / — — / .. — .–. .-. . … … .-.-.-
Today is Morse Code Day, in hon­or of Samuel Morse. In 1835, he proved that sig­nals could be trans­mit­ted by wire. FACT: the first telegraph mes­sage was 'What hath God wrought', which was sent from the Supre­me Court cham­ber all the way to a rail­way depot in Bal­ti­more on May 24, 1844. This was a com­mu­ni­ca­tion break though. No longer did peo­ple have to wait months for the fam­i­ly gos­sip from their cousins in Cal­i­for­nia. This was like going from dial-up to wi-fi (Do you even remem­ber dial-up? Did I just date myself? Ah, nuts.)
Morse code is pret­ty pop­u­lar among ama­teur radio oper­a­tors. An advan­tage of Morse code for trans­mit­ting over radio waves is that it is able to be received over poor sig­nal con­di­tions that would make voice com­mu­ni­ca­tions impos­si­ble. Pilots, air­traf­fic con­trollers, naval ships all use morse code. Pitts­burgh got into the act, flash­ing 'PITTSBURGH' in red neon on top of the Grant build­ing ever since 1929. How­ev­er, at some point (and no one knows when) a few typos slipped in… which was noticed in 2009! Who knows how long we we actu­al­ly flash­ing 'PITETSBKRRH'! AND THEN, only a few days lat­er, it was flash­ing 'TPEBTSAURGH'! I don't know what it's flash­ing now, I'm too afraid to look! Way to go, Pitts­burgh. Way. To. Go. *Sigh*
Did you trans­late the code at the top of the blog? Trans­late the cod­ed mes­sage with this! or if you're lazy, use this. (Though if you're lazy, the con­tents of the mes­sage doesn't apply to you… sor­ry, but them's the breaks)
The sto­ry so far:
The above quote is from the begin­ning of a lit­tle book call The Restau­rant at the End of the Uni­verse, the sec­ond book in The Hitchhiker's Guide to the Galaxy Series, writ­ten by Dou­glas Adams. In case you didn't know, this man is one of my favorite authors. His blend­ing of wit, schaden­freude, and off-the-wall char­ac­ters has been pret­ty much unmatched. He passed away at the age of 49 in 2001. March 11th would have been his 60th birth­day.
Not only did Adams write the Hitch­hik­er series, he is also the author of the Dirk Gen­tly series, co-wrote The Mean­ing of Liff, AND wrote 3 episodes of Dr. Who! DR. WHOOOOOOOOO!!!! To top it all of, he devel­oped Hitch­hik­ers Guide into a radio series, tele­vi­sion mini-series, com­put­er game, and final­ly the movie project. I know a bunch of peo­ple dis­liked the movie because it came out after Adams had passed, and they felt that it wasn't up to his stan­dards, but I loved it! Sam Rock­well as Zaphod, BRILLANT! Mos Def as Ford, WHO KNEW HE'D BE THAT AWESOME WITH A TOWEL! Mar­t­in Free­man IS Arthur Dent, and Zooey Deschanel as Tril­lian isfuzzy kit­ten cute­ness. Bill Nighy and John Mal­covich make appear­ances, and ALAN RICKMAN IS THE VOICE OF MARVIN!!!! HOW CAN YOU DENY THIS MOVIE?!?!?
A year or so ago, the 6th install­ment to the Hitch­hik­ers "tril­o­gy" came out. Pri­or to his death, Adam's felt the need to con­tin­ue the sto­ry, say­ing, "I would love to fin­ish Hitch­hik­er on a slight­ly more upbeat note, so five seems the wrong kind of num­ber; six is a bet­ter kind of num­ber." After he passed, it was announced that Eion Colfer, author of Artemis Fowl series, would take the reigns. And so And Anoth­er Thing… came into being. I'll be hon­est, when I first fin­ished the book, I didn't care for it that much. I had become one of those peo­ple who thought that if Dou­glas couldn't do it, then I wasn't inter­est­ed. A good friend prod­ded me to re-read it with an open mind, and re-read it I did. AND I LOVED IT! Good job, Mr. Colfer. Good job, indeed.
So, on March 11th, cel­e­brate the man who brought some odd-ball humor into the world. Grab a book, curl up with some tea, and enjoy. Just make sure you have your tow­el.
I'm just going to leave this here:
Far out in the unchart­ed back­wa­ters of the unfash­ion­able end of the West­ern Spi­ral arm of the Galaxy lies a small unre­gard­ed yel­low sun.

Orbit­ing this at a dis­tance of rough­ly nine­ty-eight mil­lion miles is an utter­ly insignif­i­cant lit­tle blue-green plan­et whose ape-decend­ed life forms are so amaz­ing­ly prim­i­tive that they still think dig­i­tal watch­es are a pret­ty neat idea.

The plan­et has — or rather had — a prob­lem, which was this: most of the peo­ple liv­ing on it were unhap­py for pret­ty much of the time. Many solu­tions were sug­gest­ed for this prob­lem, but most were large­ly con­cerned with with the movem­net of small green pieces of paper, which is odd because on the whole it wasn't the small green pieces of paper that were unhap­py.

And so the prob­lem remained; lots of peo­ple were mean, and most of them were mis­er­able, even the ones with dig­i­tal watch­es.

Many were increas­ing­ly of the opin­ion that they'd all made a big mis­take com­ing down from the trees in the first place. And some said that even the trees had been a bad move, and that no one should have ever left the oceans.
Yes­ter­day was the 70th birth­day of the one of the great­est men alive, Stephen Hawk­ing. For a man who was diag­nosed with Lou Gehrig's dis­ease at the age of 21, a dis­ease that claims most lives only a few years after diag­no­sis, He's done pret­ty well for him­self. He's the Direc­tor of Research at the Insti­tute for The­o­ret­i­cal Cos­mol­o­gy at Cam­bridge (and for­mer Lucasian Pro­fes­sor of Math­e­mat­ics), holds 12 hon­orary degrees, a CBE, is a fel­low of the Roy­al Soci­ety, a Mem­ber of the US Nation­al Acad­e­my of Sci­ence, holds the Pres­i­den­tial Medal of Free­dom (which is the high­est civil­ian award in the US), wrote a few lit­tle books (you may have heard of them, A Brief His­to­ry of Time, The Uni­verse in a Nut­shell, The Grand Design), has appeared on such shows as The Simp­sons and Star Trek: The Next Gen, and is one of the most bril­liant the­o­ret­i­cal physi­cist this side of Ein­stein.
In my research for this blog, I've dis­cov­ered that a lot of peo­ple don't real­ize that Stephen is British. That is main­ly because of the the com­put­er he uses for his speak­ing voice. He's said, "One's voice is very impor­tant. If you have a slurred voice, peo­ple are like­ly to treat you as men­tal­ly defi­cient. This syn­the­sis­er is by far the best I have heard, because it varies the into­na­tion, and doesn't speak like a Dalek. The only trou­ble is that it gives me an Amer­i­can accent." LOLZ! Oh Stephen, you crack me up!
For his 70th Birth­day, there was a sym­po­sium held in his hon­or. Unfor­tu­nate­ly, he was too ill to attend but watched it being streamed live… in fact any­one could watch the web­cast! I missed it but I'm hop­ing it'll be trans­ferred online soon.
Did you know that in 2007, Stephen Hawk­ing came close to his dream of space trav­el by try­ing out zero grav­i­ty? After he land­ed, he said "Space, Here I Come!"
ecent­ly he told New Sci­en­tist mag­a­zine that there is only one endur­ing mys­tery of the uni­verse he has found impos­si­ble to crack: Wom­en.
Also, when asked 'If you were a young physi­cist just start­ing out today, what would you study?' He replied "I would have a new idea that would open up a new field." Oh, that Mr. Hawk­ing, always ham­ming it up!
Stephen is cur­rent­ly accept­ing appli­ca­tions for a grad­u­ate assis­tant… IIIIIEEEEEE!!!!! Instead of fill­ing out the stan­dard­ized appli­ca­tion form, I decid­ed to cre­ative­ly express my qual­i­fi­ca­tions through the exquis­ite art of stick fig­ure draw­ing…
I think one of the most impor­tant things that Stephen has done is to make physics com­pre­hen­si­ble to the mass­es. Just about every­one I know has a copy of A Brief His­to­ry of Time. How under­stand­able does he make sci­ence seem? Here's a video of kids recap­ping one of his arti­cles on time trav­el…
So, Hap­py Birth­day Mr. Hawk­ing! Thank you for shar­ing your pow­er­ful and expan­sive mind with the us. We are lucky to be grant­ed the priv­i­lege of liv­ing in your time.
I'll admit, when I hear the words Twelfth Night, I imme­di­ate­ly think of Shakespeare's com­e­dy Twelfth Night; or What You Will. Lit­tle did I know that Twelfth Night was actu­al­ly a hol­i­day in it's own right.
On Twelfth Night, you cel­e­brate the end of the hol­i­day sea­son, and in the Catholic reli­gion, this also marks the begin­ning of Car­ni­val. In medieval Eng­land, that meant par­ty­ing like it was1599. It was it's own mini-mardi gras kick off par­ty! There was food, drink, self-indul­gence (hmmm, sounds like most week­ends at my house) and gen­er­al mer­ry mak­ing. Twelfth Night is a night of rever­sals, at the begin­ning of the night, a cake would be made that would con­tain one bean, and the per­son who end­ed up with that bean would be the ruler of the feast for the night. This is where the tra­di­tion of the Mardi Gras King Cake hails from. Catholics also rec­og­nize Twelfth Night as being the Eve of the Epiphany, which was the day a cer­tain baby in a manger received a vis­it from some trav­el­ing genius's, who gave him some wicked awe­some gifts. (I think that's how the sto­ry goes, it's been quite awhile since my cat­e­chism class­es)
Shake­speare wrote Twelfth Night; or, What You Will as Twelfth Night enter­tain­ment. The play focus­es on the the­me of rever­sals: a wom­an pre­tend­ing be a man, a stew­ard think­ing that he could be a noble­man, etc. Shake­speare had planned on just call­ing the com­e­dy What You Will, but as hap­pens too often, a play with the same title pre­miered while Shake­speare was writ­ing his. So I'm sure Shake­speare said "Eff this, I'll stick Twelfth Night on the front and call it done." And so it was.
Some peo­ple see Twelfth Night as the night to take down Christ­mas dec­o­ra­tions. Sup­pos­ed­ly, it's bad luck to keep them up after the 6th. I don't know about you, but I didn't get my dec­o­ra­tions up until Christ­mas Eve eve. No way I'm tak­ing them down now! They'll stay up until my pot­ted Christ­mas tree dies from dehy­dra­tion… last year, I believe that was April.

Now THAT'S what I call ded­i­ca­tion!
So, if you're not too tired from Christ­mas and New Year's par­ties, why not cel­e­brate Twelfth Night? Keep that buzz going… like you need an excuse! ^_^